News
IST-Africa 2020 Call for Full Papers - Extended Deadline 16 December

Date: Dec 12, 2019
Hosted by the Government of Uganda through the Ministry of Science, Technology and Innovation, Supported by the European Commission and African Union Commission, IEEE Africa Council, IEEE Uganda Section,?

IST-Africa Week 2020

?(Kampala, Uganda, May) is the fifteenth in an annual series of Ministerial Level Technology Research Conferences.

?

IST-Africa provides a platform in Africa to strengthen ICT-enabled Innovation, Science and Technology related policy dialogues within Africa and between Africa and Europe, Global Development, Research and Innovation Cooperation and Community Building. It also provides an opportunity to identify potential partners for future research cooperation under Horizon 2020. IST-Africa is a unique community that brings together cross-disciplinary stakeholders from public, private, education and research, societal sector with end user communities focused on ICT and STI Research and Innovation.

?

?

Thematic areas include: eHealth/mHealth; Technology-enhanced Learning; eAgriculture/mAgriculture; eInfrastructures and NRENs; Energy; Next Generation Computing (Big data, Cloud computing, Future Internet, Internet of Things); eGovernment; Content Technologies (Languages, Digital Preservation); Cyber Security; Collaborative Open Innovation and ICT-enabled Entrepreneurship; Global Development including ICT4D and Societal Implications of Technology.



Please?

download

?the Call for Papers for more information.

?

Papers must present analysis of?initial or final research results or a case study. General project descriptions are not appropriate. It is important to highlight actual or expected impact as well as the level of innovation.

?

It is necessary for the paper submitted to include a unique element that has not previously been published and any previous published materials to be clearly referenced (including material previously published by the authors).

?

Each presenter can present ONE paper in the Programme. It is necessary for papers to be physically presented during the event to ensure inclusion in the Proceedings. Click?

here

?for more details.



Disaster Risk Reduction and Open Data Newsletter: December 2019/January 2020 Edition

Date: Dec 3, 2019
UNDRR SRSG Mami Mizutori speaks in Auckland
The Special Representative of the United Nations Secretary-General (SRSG) for Disaster Risk Reduction and the head of the United Nations Office for Disaster Risk Reduction, Mami Mizutori, recently spoke on resiliency and sustainable development at Tonkin + Taylor's Auckland office. Click above for a link to the livestream video.

Fiji: Cyclone Early Warning System for Pacific goes live
An operational system has been developed and implemented for the Fiji Islands to produce and disseminate new early warning information on coastal flooding, which will help save lives and protect property in low-lying, populated coastal areas.?For more on the CIFDP click the link above, and to listen to an interview with Bapon Fakhruddin on the development of the system,?click here.

Countdown starts for Sendai 2020 deadline
Target (e) of the Sendai Framework's seven targets,?sets a 2020 deadline for developing national and local strategies for disaster risk reduction. The same deadline applies?to UN member states?finalising National Adaptation Plans under the Paris Agreement on climate.

Data For Now Inception Workshop in Rwanda
SDSN TReNDS recently joined the World Bank, the UN Statistics Division, The Global Partnership for Sustainable Development Data and representatives from eight very diverse countries (Bangladesh, Columbia, Ghana, Mongolia, Nepal, Paraguay, Rwanda, and Senegal) in Kigali, Rwanda to discuss priority data needs as part of the new Data For Now initiative.




November 2019: Publications in the Data Science Journal

Date: Nov 29, 2019
?
Title:?Reviving an Old and Valuable Collection of Microscope Slides Through the Use of Citizen Science
Author: John Pring,?Lesley Wyborn,?Neal Evans
URL:?http://doi.org/10.5334/dsj-2019-057
?
Title: Efficient Stratified Sampling Graphing Method for Mass Data
Author:?Jianjun Wang,?Yingang Zhao,?Jun Chen,?Suqing Zhang,?Xudong Zhao,?Yufei He
URL:?http://doi.org/10.5334/dsj-2019-056
?

Title:?A Comprehensive Video Dataset for Multi-Modal Recognition Systems?
Author: Anand Handa,?Rashi Agarwal,?Narendra Kohli?
URL:?http://doi.org/10.5334/dsj-2019-055

?
Title:?Proper Attribution for Curation and Maintenance of Research Collections: Metadata Recommendations of the RDA/TDWG Working Group
Author: Anne E. Thessen , Matt Woodburn, Dimitrios Koureas, Deborah Paul, Michael Conlon, David P. Shorthouse, Sarah Ramdeen
URL:?http://doi.org/10.5334/dsj-2019-054
?
Title:?Intelligent Electronic Management of Library by Radio Frequency Identification Technology
Author: Qinglan Huang, Hongyi Huang
URL:?http://doi.org/10.5334/dsj-2019-053
?
Title: The History and Future of Data Citation in Practice
Author: Mark A. Parsons, Ruth E. Duerr, Matthew B. Jones
URL:?http://doi.org/10.5334/dsj-2019-052
?




Summary Report: "Interoperability of Metadata Standards in Cross-Domain Science, Health, and Social Science Applications II

Date: Nov 25, 2019

Schloss Dagstuhl Event 19413
A week-long workshop was held on the subject of standards in cross-domain data use for science, health, and social science at Schloss Dagstuhl - the Leibniz Center for Informatics in Wadern, Germany, 6-11 October 2019. The meeting was sponsored by CODATA, the data-focused arm of the International Science Council (ISC), and the DDI Alliance, an international member-driven consortium which provides technical standards for research data in the social, behavioral, economic, and health sciences. CODATA is currently working towards a launch of a decadal programme on cross-disciplinary data as part of the ISC's Science Action Plan. The DDI Alliance is now developing an information model for integrating data across domain boundaries. The workshop was subsidized by Schloss Dagstuhl - the Leibniz Center for Informatics.
Workshop series
This workshop was the second addressing this important topic, the earlier one also taking place at Dagstuhl in October 2018. Both focused on specific real-world use cases: the first was an exploration of specific issues encountered in the use of data across domain boundaries; the second aimed at producing practical guidance for addressing them.?

Among other outcomes, the first workshop contributed to the work on the next-generation DDI model, making it a more suitable tool for dealing with cross-domain data integration independent of the social sciences. Other standards and models were also examined (e.g. spatio-temporal aspects of DCAT). This focus on practical guidance for cross-domain data use is expected to continue into the ISC's decadal programme.

Workshop participants included representatives of use cases and technology and standards experts across several different domains, including the social, behavioral, and economic sciences, geophysical and environmental science, health research, disaster risk reduction, urban planning and policy, and the (SDGs). Standards concerned with statistical and research data and metadata were an important consideration (e.g., DDI, SDMX) and specialized application schemas (e.g. OBO vocabularies from the life sciences, ISO 19115 from geospatial data community). Technical experts ranged from those involved in developing standards to systems implementers.? Almost half of the participants overlapped with the first workshop.

?





The Beijing Declaration on Research Data

Date: Nov 8, 2019

Grand challenges related?to the environment, human health, and sustainability confront science and?society. Understanding and?mitigating these challenges in a rapidly changing?environment require data[1]?to be FAIR?(Findable, Accessible, Interoperable,?and Reusable) and as open as possible on?a global basis. Scientific discovery must not be impeded unnecessarily by?fragmented and closed systems, and the stewardship of research data should?avoid defaulting to the traditional, proprietary?approach of scholarly publishing.?Therefore, the adoption of new policies and principles, coordinated and?implemented?globally, is necessary for research data and the associated?infrastructures, tools, services, and practices. The time to act on the?basis?of solid policies for research data is now.

?

The Beijing Declaration?is intended as a timely statement of core principles to encourage global?cooperation, especially for?public research data. It builds on and acknowledges?the many national and international efforts that have been undertaken in?the?policy and technical spheres on a worldwide basis. ?These major?contributions are listed in the Appendix.?

?

?Several emergent global?trends justify and precipitate this declaration of principles:

?
Massive global challenges require multilateral?and cross-disciplinary cooperation and the broad reuse of data to?improve?coherence concerning recent UN landmark agreements, such as the Paris Climate?Agreement, the Sendai?Framework for Disaster Risk Reduction, the Sustainable?Development Goals (SDGs), the Convention on Biological?Diversity, the Plant?Treaty, the World Humanitarian Summit, and others. The comprehensive agendas?for action?provided by these agreements requires access to and reuse of all?kinds of data.
Research and problem-solving, especially?addressing the SDG challenges, are increasingly complex and driven by?'big?data', resulting in the need to combine and reuse very diverse data resources?across multiple fields. This poses an?enormous challenge in the?interoperability of data and responsible stewardship, with full respect for?privacy.
Rapid advances in the technologies that generate?and analyze data pose major challenges concerning data volume,?harmonization,?management, sharing, and reuse. At the same time, emerging technologies?(including machine?learning) offer new opportunities that require access to?reusable data available in distributed, yet interoperable,?international data?resources.
Changing norms and ethics encourage high-quality?research through greater transparency, promote the reuse of data,?and improve?trustworthiness through the production of verifiable and reproducible research?results. Increasing the?openness of research data is efficient, improving the?public return on investment, and generating positive?externalities.
Open Science initiatives are emerging globally,?including in less economically developed countries. There?consequently are?opportunities for these countries to take advantage of technological?developments to develop a?greater share in scientific production. Without?determined action, there is also a risk that the divide in scientific?production will widen.
?

In September 2019, CODATA?and its Data Policy Committee convened?in Beijing?to?discuss current data policy issues and?developed a set of data policies adapted?to the new Open Science paradigm. The Declaration proposed below is the result?of?that meeting and is now put forward for public review.

?

?

[1]?In the attached document we deliberately use?the word data very broadly, to comprise data (stricto sensu) and the ecosystem?of?digital things that relate to data, including metadata, software and?algorithms, as well as physical samples and analogue?artefacts (and the digital?representations and metadata relating to these things).




Message from the CODATA President, Barend Mons

Date: Nov 7, 2019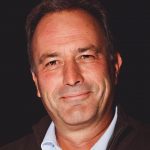 The field of research data and associated services is in a rapid - and epoch-making - phase transition from a data sparse to a data-overloaded ecosystem. Many national and international efforts are underway to try and deal with the enormous challenges posed by instrumentation and automation and the associated explosion in the volume and complexity of data. We all try and keep pace with this phenomenon by deploying the analytical processes and tools needed to enable data-intensive science, supported by machines. In order that high throughput data generation instruments and computers may effectively support the scientific and innovation process, both data and workflow components need to be machine-actionable. Building on and refining many earlier efforts, in 2014?the FAIR principles were formulated. These principles recommend that data (and services around them) should be Findable, Accessible, Interoperable and (thus) Reuseable,?first and foremost by machines.

?In 21st century science, computers need to be fully enabled to do the hard work of processing, pattern identification and machine learning in relation to enormous amounts of heterogeneous, distributed data. Human researchers, and the science system as a whole, will benefit from machine-actionable data as less time will be spent data munging. When data is stewarded and processed properly, ambiguity and non-reproducibility will be less of a problem as well. In addition, many datasets and resources are now either too large or too privacy sensitive, or both, to be effectively routed around the globe for multidisciplinary and data-intensive science projects. Therefore, distributed machine learning is a new paradigm that I refer to as 'data visiting' rather than the classical model of 'data sharing'.

?These rapid changes have in significant respects 'taken science by surprise' and many groups and infrastructures have great difficulties to adapt to this revolutionary new way of doing science. Rather than 'excellence in silos', and scholarly communication mainly designed for person-to-person information and knowledge transfer, we now need 'excellence across silos'. We need to conceive of the underpinning ecosystem as -in essence- one computer with one, universal dataset. Workflows dealing with data and the data themselves are being reused over and over and need to be fully interoperable, reusable and reproducible. In particular when we address the major challenges facing our planet, as laid out in the Sustainable Development Goals, the data needed to gain the necessary insights come from many different domains and are frequently not purposefully generated for research. For an 'Internet of FAIR Data and Services' to emerge and flourish, all digital resources should be intrinsically FAIR and processable outside the environments and systems in which they were created. In other words, they need to be universally reusable. The good news is that computers can translate FAIR digital resources from one format to the other with high speed and minimal error rates as long as the machine has enough information about the resource. Another way of expressing the objective of FAIR is that when the resource is FAIR, 'machines know what it means'. In essence, the machine can answer three major questions for each FAIR digital object or resource they encounter:?
What is this?,
What operations can be performed on it??and,
What operations are allowed?
With properly constructed FAIR digital resources, these questions can be answered, which enables machines (and thus also ultimately humans) to reuse them with full provenance outside their original context. Elusive as this may sound, I am very confident that the current international efforts in this exciting domain will soon yield the first scalable ecosystems that follow these principles, and major industries are already moving into this space as well. So be warned: the coming four years will not be 'science as usual'!

CODATA has been around for roughly 50 years, and has lived in the data sparse times as well as now in the data rich era, which poses entirely different and daunting challenges, also for CODATA itself. CODATA, as a committee of the?International Science Council?(ISC), supporting the mission of ISC as the global voice of science and its role in the UN system, has the responsibility to fill a specific and strategic niche in the global ecosystem of research data related activities. Many other organisations have complementary roles that are either domain specific, national or regional or they are grass roots and community based. CODATA is actively engaging with these other international players in defining complementary and synergistic roles.

The data-intensive science and innovation challenge is obviously a global one, it should equitably involve all regions of the world and it cannot be solved sustainably within disciplinary or national silos. That is the niche in which CODATA should operate. CODATA also has a key role to play in the involvement of regions of the world that have been traditionally data and science-deprived. With the Internet of FAIR Data and Services emerging 'as we click', we should not widen the digital divide but leap-frog to close it, such that the new research ecosystem is also fair in the traditional sense. Open Science, must also mean that no-one is left behind. The second bit of good news is that activities in the Global South are emerging at an early stage and some are ambitious enough to lead future developments.?

As the CODATA President I work with the?Executive Director, with the officers and?Executive Committee, and with CODATA's core staff to serve this multi-organisational ecosystem in service of the global science community. We also work with regional organisations such as the European Commission and the EU Member states with their major leading initiative for the European Open Science Cloud, which has an increasing number of partner initiatives in other regions. We build on the excellent work of our predecessors in CODATA, including the intellectual leadership of the past President Geoffrey Boulton and in close collaboration our parent organisation, the International Science Council.

As of 2017, and extending for the duration of my CODATA presidency, I also serve on the US National Academy of Sciences Board for Research Data and Information. With my election as president of CODATA, I will gradually hand over operational leadership in GO FAIR to others, and I will seek to play an ambassadorial role for both, to help drive a joint, converging and balanced ecosystem for international policies supporting open, data driven science. We also work to consolidate and make explicit the key role for each of the internationally operating data organisations and in particular to bring RDA, GO FAIR, WDS and CODATA even closer together, with clear and complementary mandates. When we lock arms at all levels from institutional to international, I am optimistic that by the end of my term as President, the first phase of the Internet of FAIR data and services will be up and running.

For all this to happen, it will be of critical importance that each of the data supporting organisations is mandated and properly funded (although at the leanest necessary level) to serve the science and innovation communities, without competing for the same funds as the community they should serve. They should focus on those supra-level tasks that never make it to the top of the priority list of individual countries, regions, funders, researchers and innovators. In this set of partnerships, it is the CODATA mission to act strategically and globally to advance equitable Open Science, the FAIR ecosystem and?to make data work for interdisciplinary global challenge research.

Research infrastructures have traditionally been almost an 'afterthought' or considered 'other peoples' problem', which has resulted in a very dangerous situation where core resources, massively used by researchers, such as curated data bases and collections, mapping and standard services are 'operating on a shoe string' and go through a near-death experience each time funded projects run out. We, as the research community, should collectively speak with one voice, on these infrastructural and interoperability issues as trusted representatives of the real needs of the research community itself and society as a whole, towards policy makers, funders and unions dealing with the enormous data and analytics challenges we will face in the decades to come. It is an honour to be elected as the new president of CODATA and I hope to serve the community as expected.




Disaster Risk Reduction and Open Data Newsletter: November 2019 Edition

Date: Nov 6, 2019
Flood forecasting a cyclone game-changer for Fiji

The ground-breaking project has developed and implemented a Multi-Hazard Early Warning System (MHEWS) that delivers an integrated approach to forecasting, monitoring and warning for coastal flooding, no matter what the cause - river or ocean.

UNSDSN TReNDS - SDG Financing Initiative

In 2018, SDSN launched and became the Co-Chair of a Working Group on SDG Costing & Financing with the IMF, OECD, and World Bank. This group convenes sector experts to aggregate their respective costing models and data for SDG targets, especially for low-income countries.

Addressing the Challenges of Drafting Contracts for Data Collaboration

Contracts for Data Collaboration (C4DC) is a new initiative seeking to address barriers to data collaboration. The partnership, launched in early 2019, has already yielded a number of outputs, including a project inception brief, the Contractual Wheel of Data Collaboration tool — which presents key considerations for the development of data sharing agreements — and an initial analytical framework.




October 2019: Publications in the Data Science Journal

Date: Nov 1, 2019
?
Title:?Different Preservation Levels: The Case of Scholarly Digital Editions Author: Elias Oltmanns, Tim Hasler, Wolfgang Peters-Kottig, Heinz-Günter Kuper
URL:?http://doi.org/10.5334/dsj-2019-051
?
Title: A Method for Extending Ontologies with Application to the Materials Science Domain
Author:?Huanyu Li, Rickard Armiento, Patrick Lambrix URL:?http://doi.org/10.5334/dsj-2019-050
?
Title: Analysis of Several Years of DI Magnetometer Comparison Results by the Geomagnetic Network of China and IAGA
Author: ufei He, Xudong Zhao , Dongmei Yang, Fuxi Yang, Na Deng, Xijing Li
URL:?http://doi.org/10.5334/dsj-2019-049
?




Call for Application - VizAfrica 2019 Botswana Summer School Program Deadline: Nov 1, 2019

Date: Oct 21, 2019
Date: 11-15 November 2019

Venue: Department of Computer Science, University of Botswana, Botswana

Objective: To introduce learners to data analytics and visualization

Learning Outcome: At the end of the course the learners will be able to apply data analytics and visualization tools in analyzing, visualizing, and making decisions in various situations.

Contents
Big data? engineering
Business Intelligence
Computer aided engineering
Geospital data visualization
Basic introduction to Linux bash scripting
Python for science and engineering and job submission using PBS pro at CHPC
Trainers:
Prof. Koji Koyamada? - Kyoto University (Japan)
Ms Becky Abraham - Pathways International (USA)
Dr. Mothsegwa Tshiamo - Univesity of Botswana (Botswana)
Prof. Muliaroo Wafula -?Jomo Kenyatta University of Agriculture and Technology (Kenya)
Deadline - 1 November 2019

Apply here:?https://ehealth.ub.bw/redcap/surveys/index.php?s=X3DAM3TN33

For inquiry: email at vizafrica@codata.org
?